Affiliate Marketing
Become an Affiliate Marketing Pro with Pro Rank Tracker
Become an affiliate marketing pro with ProRank Tracker and dominate the competition
Affiliate marketing has become an incredibly lucrative business model in recent years, with countless individuals earning substantial incomes by promoting products or services on their websites or social media platforms. However, with the increasing competition in this field, it is crucial to have a reliable tool to track your website's performance and stay one step ahead of your competitors. This is where Pro Rank Tracker comes in.
*Disclosure: This post may contain affiliate links at no additional cost to you. I only recommend products I would use myself; all opinions expressed here are mine. In addition, I may earn a small commission.
What is ProRank Tracker?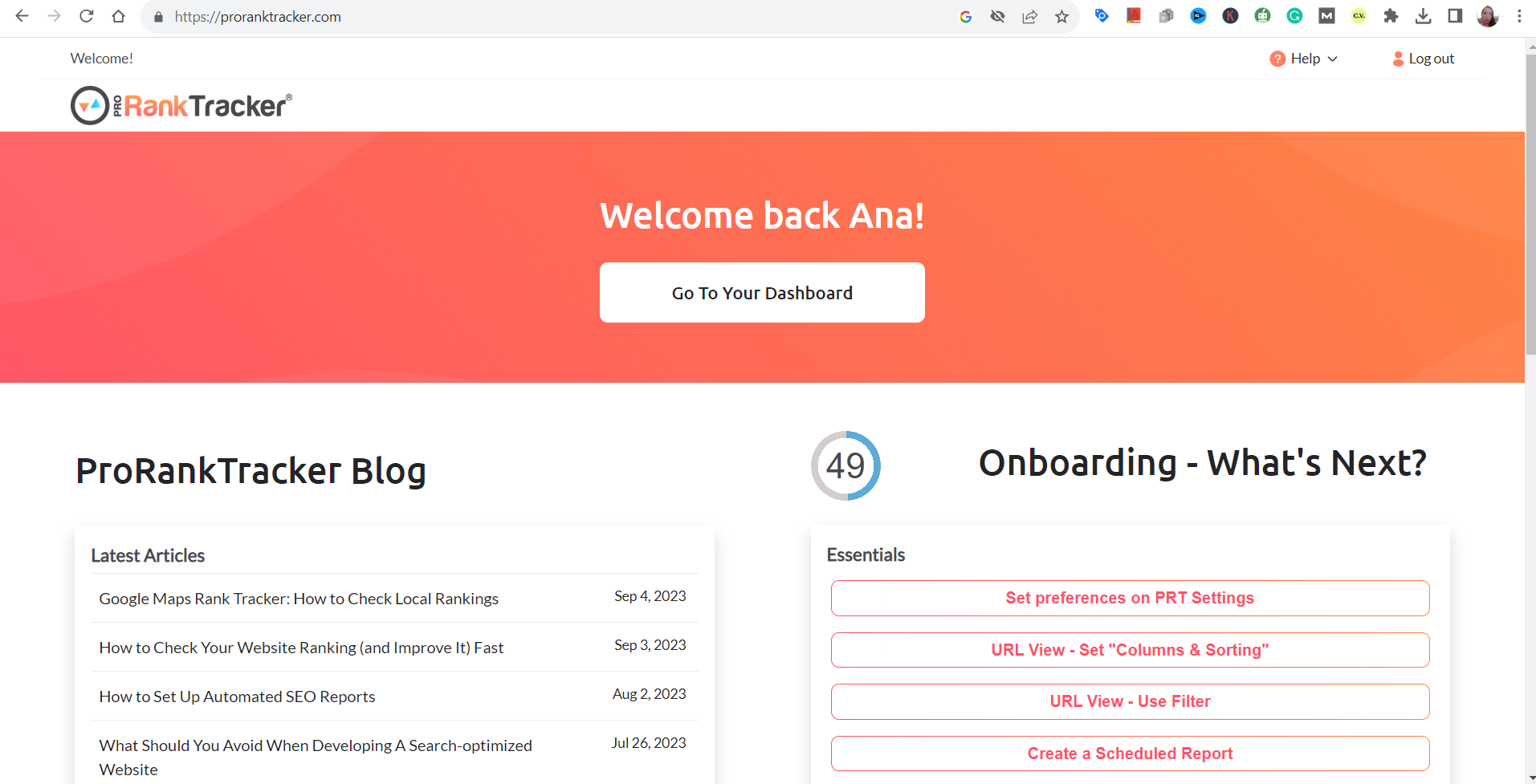 ProRank Tracker is a powerful SEO tool that enables affiliate marketers to track their website's rankings on search engines like Google, Bing, and Yahoo. It provides accurate and up-to-date data on keyword rankings, organic traffic, and competitor analysis, ProRank Tracker is a powerful SEO tool helping you make informed decisions to optimize your website's performance.
With ProRank Tracker, you can easily monitor your website's progress by tracking the keyword rankings that are most relevant to your niche. By analyzing this data, you can identify areas for improvement, capitalize on trends, and ultimately dominate the competition.
Key Features of ProRank Tracker
Accurate and Detailed Keyword Ranking: ProRank Tracker provides accurate and detailed information about your website's keyword rankings on various search engines. This allows you to identify which keywords are performing well and which need improvement.
Competitor Analysis: Stay one step ahead of your competitors by monitoring their rankings and strategies. ProRank Tracker lets you analyze your competitors' websites and identify their strengths and weaknesses.
Geo-Targeted Rankings: With ProRank Tracker, you can track keyword rankings specific to different geographical locations. This is particularly useful if you target a specific market or have a local business.
Daily Updates and Notifications: You can set up ProRank Tracker to provide daily updates and notifications regarding your website's rankings. This helps you stay informed and act promptly on any changes or fluctuations in rankings.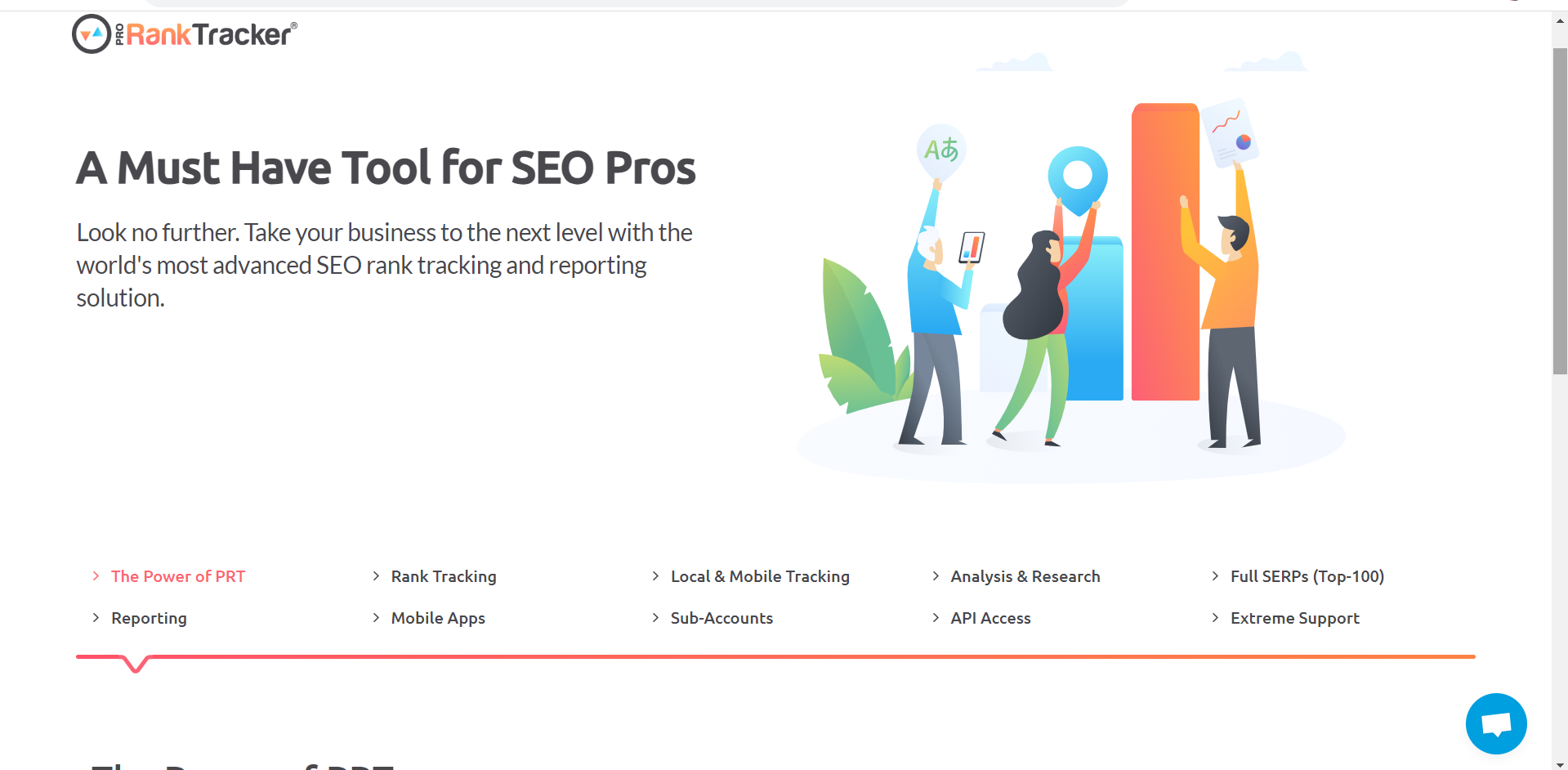 How ProRank Tracker Helps You Dominate the Competition
ProRank Tracker provides you with the necessary tools and information to outperform your competitors in the affiliate marketing industry. By analyzing keyword rankings, identifying competitor strategies, and optimizing your content, you can stay ahead of the game and dominate your niche.
ProRank Tracker's detailed reports and data visualizations make it easy to understand your website's performance at a glance. You can quickly identify areas that need improvement, capitalize on successful strategies, and adjust your approach to increase your website's visibility and traffic.
Whether you are a seasoned affiliate marketer or just starting out, ProRank Tracker is an invaluable tool for boosting your website's performance and achieving tremendous success in the competitive affiliate marketing world.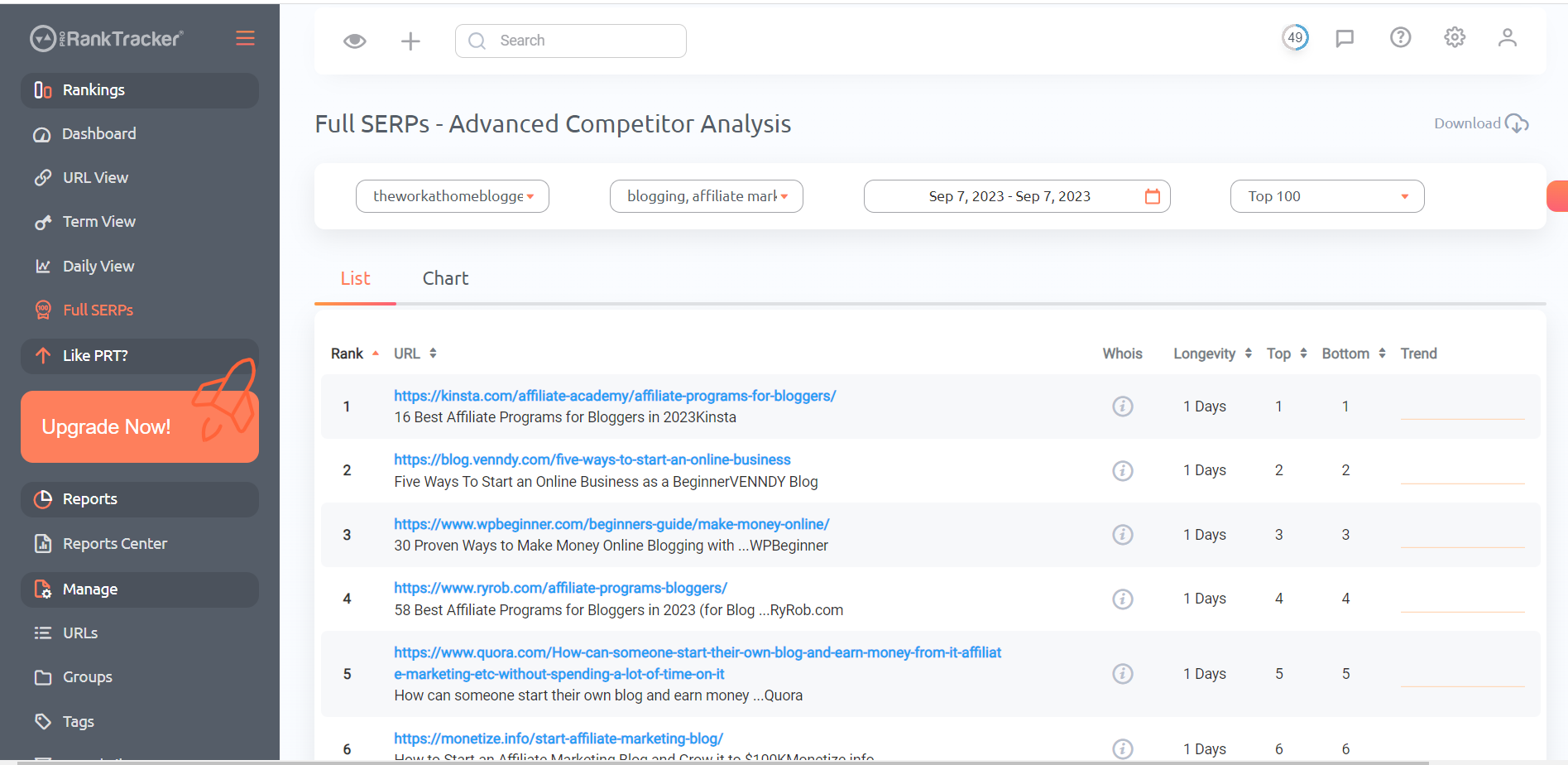 Boosting Affiliate Marketing Success with ProRank Tracker
Affiliate marketers always seek tools to give them an edge in a competitive digital landscape. ProRank Tracker is one such tool that can significantly enhance an affiliate marketer's strategy in several ways:
1. Rank Tracking for Targeted Keywords:
Affiliate marketers rely on specific keywords to promote products or services effectively. ProRank Tracker empowers affiliate marketers to track the ranking performance of these keywords across search engines, ensuring that they are always visible to potential customers.
2. Local SEO Tracking for Geo-Targeted Campaigns:
Many affiliate marketers focus on geo-targeted campaigns to capture local audiences. ProRank Tracker's local SEO tracking allows affiliates to monitor their keyword rankings in specific regions, enabling them to fine-tune their strategies for maximum local impact.
3. Mobile Optimization for Increased Conversions:
As mobile traffic continues to surge, affiliate marketers need to optimize their campaigns for mobile users. ProRank Tracker's mobile rank tracking ensures that affiliates know their mobile search rankings, helping them tailor their content and promotions for mobile audiences.
4. Historical Data for Informed Decision-Making:

Successful affiliate marketing requires data-driven decisions. With ProRank Tracker's historical data, affiliate marketers can analyze trends, assess the impact of past promotions, and adjust their strategies accordingly for improved long-term results.
5. Competitor Analysis for Competitive Advantage:
Affiliate marketers often operate in highly competitive niches. By monitoring the keyword rankings of their competitors, ProRank Tracker enables affiliates to identify opportunities, spot gaps in the market, and develop strategies to outperform their rivals.
6. Keyword Research for Niche Expansion:
To diversify their income streams, affiliate marketers need fresh keyword ideas. ProRank Tracker's keyword research tools help affiliates discover new, lucrative keywords and niches to explore, expanding their affiliate marketing portfolio.
7. Professional Reporting for Client Relationships:
For affiliate marketers working with clients or affiliate networks, ProRank Tracker's reporting capabilities make it easy to create professional reports showcasing the success of their campaigns. These reports help build trust and maintain strong client relationships.
8. Website Audit for Improved Conversions:
High-converting affiliate websites are essential. ProRank Tracker's website audit feature assists affiliate marketers in identifying and rectifying on-page SEO issues, enhancing the user experience, and ultimately boosting conversion rates.
9. API Integration for Workflow Efficiency:
ProRank Tracker's API integration streamlines the process for affiliate marketers managing multiple campaigns, allowing for the seamless incorporation of keyword ranking data into various marketing workflows and tools.
10. Alerts and Notifications for Quick Response:
Staying agile is crucial in affiliate marketing. ProRank Tracker's alerts and notifications feature ensures that affiliate marketers are promptly informed of significant ranking changes, enabling them to react swiftly and adjust their strategies accordingly.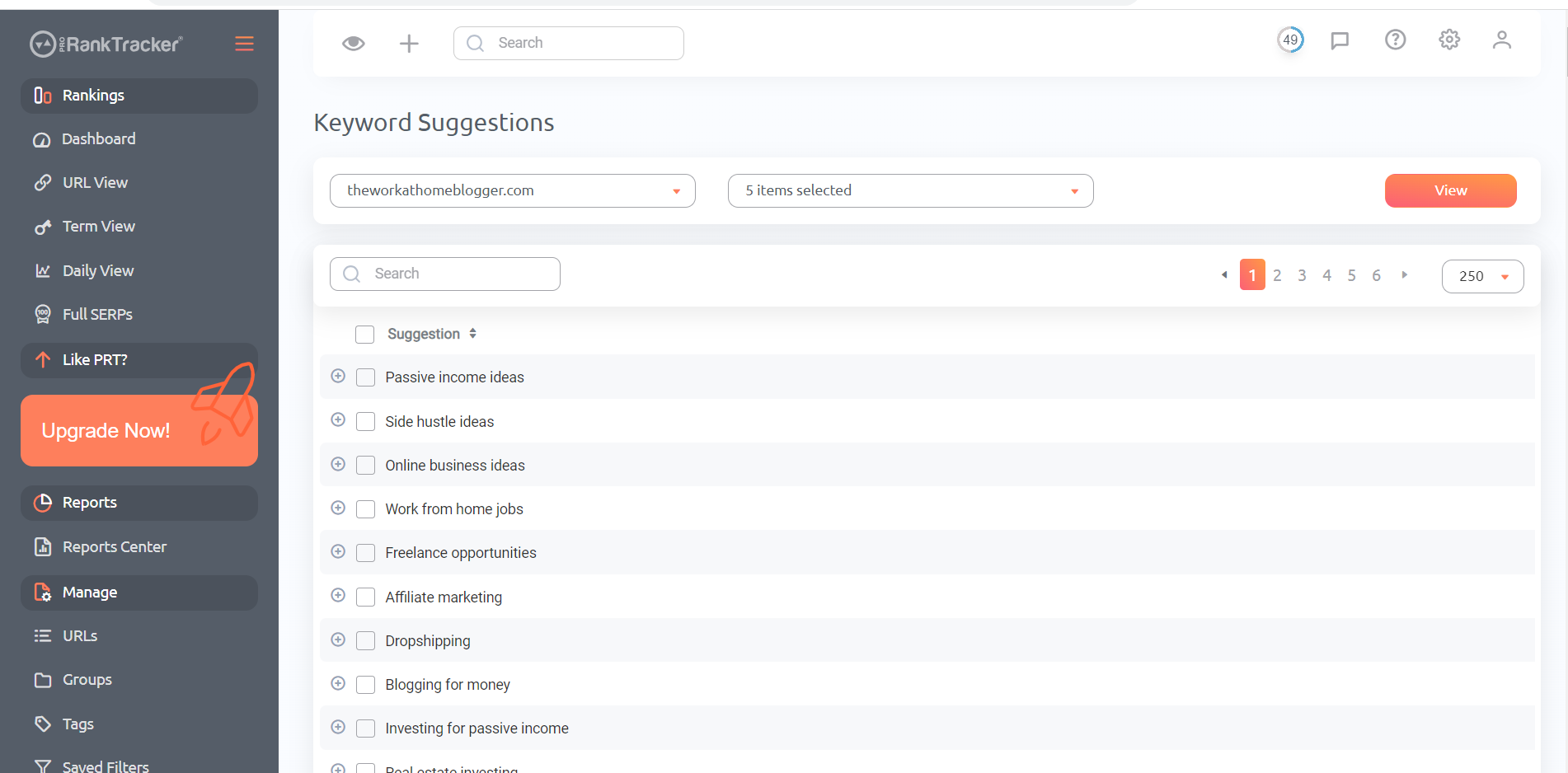 In the fiercely competitive affiliate marketing world, ProRank Tracker emerges as a versatile ally that equips affiliate marketers with the tools and insights needed to succeed. ProRank Tracker empowers affiliate marketers to maximize their earnings and achieve affiliate marketing success beyond expectations by optimizing keyword targeting, staying ahead of the competition, and making data-driven decisions.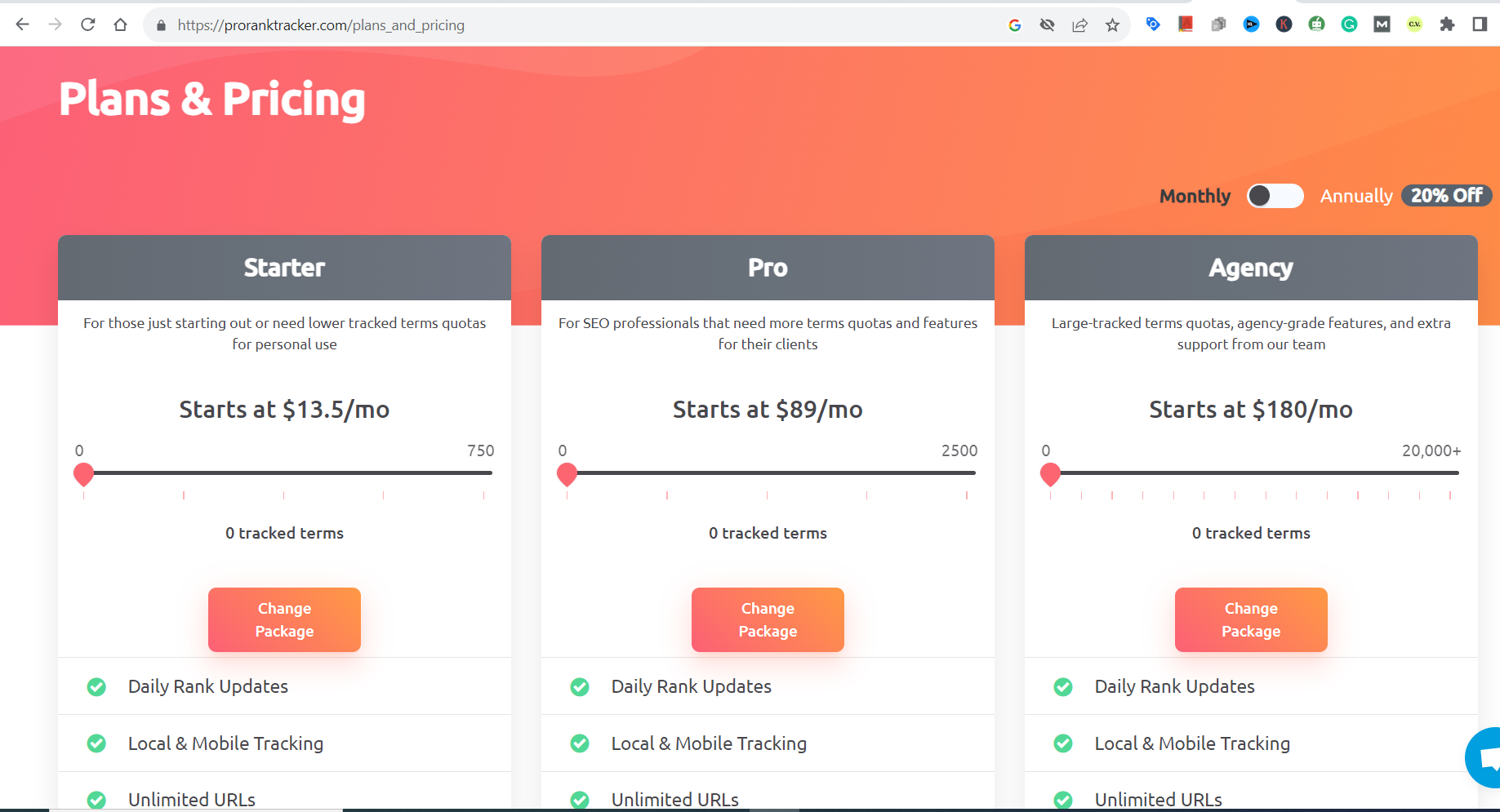 Conclusion
Affiliate marketing is a highly competitive industry, and staying on top requires constant analysis, optimization, and staying ahead of the competition.
ProRank Tracker provides the necessary insights and tools to monitor keyword rankings, analyze competitors, and optimize your website's performance. This powerful SEO tool allows you to become an affiliate marketing pro and dominate your niche.
Don't miss the opportunity to take your affiliate marketing game to new heights - check out ProRank Tracker here.